Yoga Teacher | E-RYT 500+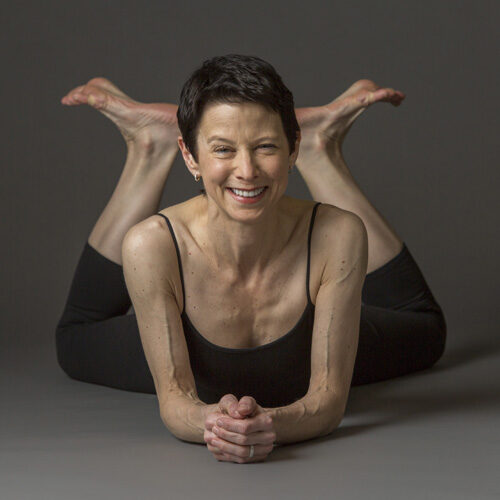 Although she received her formal training in the ISHTA lineage from Yogiraj Alan Finger at Yoga Zone NYC (1994), Angelique's first exposure to yoga and meditation was her induction into TM at age 12. Stillness was not easy for her back then; however, she grew into finding her center. Her career expands over 35 years teaching and presenting in a variety of settings including studios, hospitals, schools, fitness clubs, local TV, and private groups.
Angelique is a classically trained dancer who learned to make adjustments after injury and illness – in fact, injury and illness led her back to finding her center! She has studied at Kripalu (MA), Open Center (NY) and Yoga Works (CA); and has additional certifications in Pilates and Thai Yoga. Ever grateful to those teachers who have inspired her: Linda Gold, Margaret Graham Hills, Doug Caldwell, Francois Raoult, Donna Farhi, Michele Elliman, and Duncan Wong. Shouldn't we all be grateful to those who inspire us? Learn more about Angelique at her website, Metaphor.