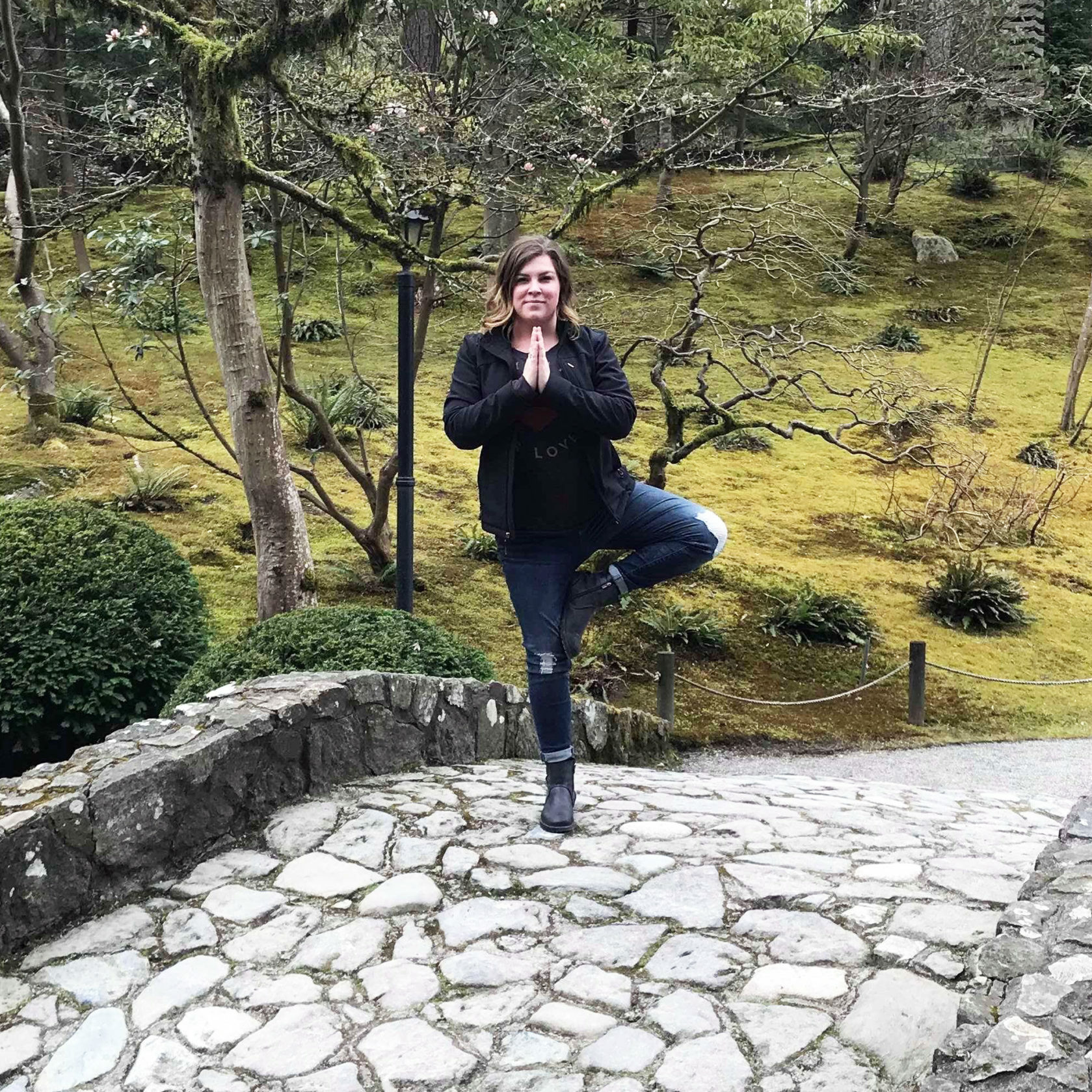 Desiree Lopez, a 5th generation Idahoan, lives in Meridian with her young daughter and welsh corgi. After years of battling with chronic pain it was recommended by her physician to explore yoga for pain management.
She began with gentle movement in her home and it didn't take long for her to see the benefits of the practice. Early on, Desiree realized she wanted to be able to share with others what had helped her so much. She joined Shanti Yoga School of Boise and received her 200 hour certification.
Soon after, she chose to begin the 300 hour program continuing her education in specialized variations of yoga including Viniyoga, Yoga Nidra and Restorative Yoga. She has a lobe for mindful movement for all bodies and believes a yoga practice should be sustainable and accessible to all. She likes to keep her practice gentle and bring it back to the basics by linking the breath with dynamic movement.
In her free time she enjoys riding her bike with her daughter, as well as using her creativity in art, crafting and design. She works as a painting instructor at a local business in Meridian and has her original artwork displayed throughout local yoga and wellness studios across the Treasure Valley.