Children's Specialized Yoga Teacher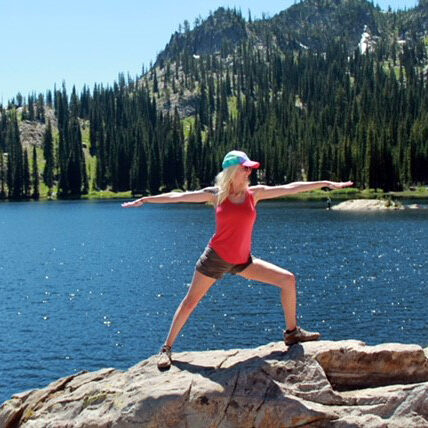 Sarah is an Idaho native. She has a passion for working with children. Sarah is the children's behavioral program coordinator at a developmental disabilities agency in town and has worked with children with special needs for 15 years. As a mother of 2 great kids, she found that yoga brought her some balance and sanity to her own busy life. Her own yoga practice has taught her strength, patience, and joy and Sarah wanted to be able to share that passion with the young minds in her community. Sarah completed her Children's Specialized Yoga Certification with Shanti Yoga School.
Sarah is excited to share yoga with your children and teens! She believes learning to breathe and practicing mindfulness at a young age can help provide balance in kids' busy lives. Introducing children and teens to the practices of yoga can help teach awareness, acceptance, and increase confidence while providing a healthy practice and fun environment. Sarah looks forward to teaching and playing with your young yogis!